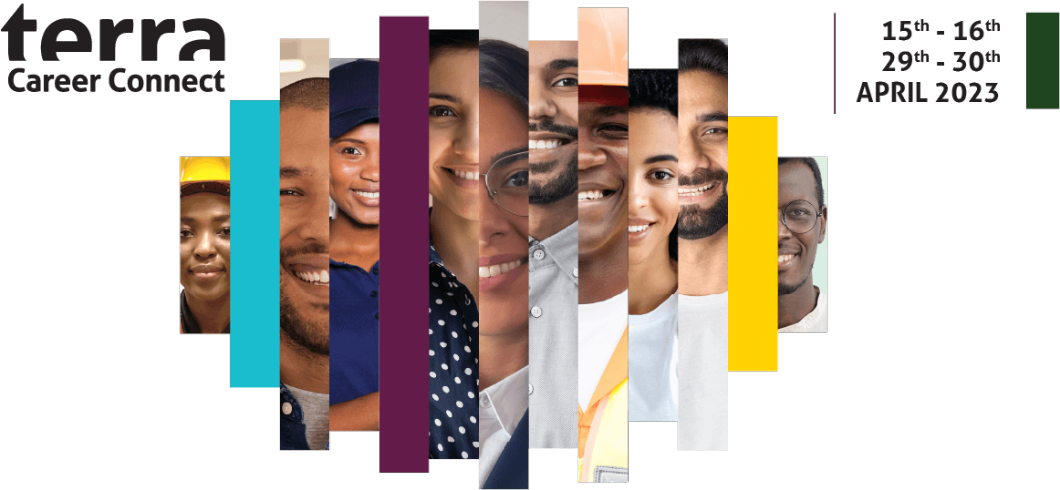 CONNECT WITH YOUR FUTURE CAREER
Join us at Mahogany Shopping Promenade on April 15th, 16th, 29th and 30th for the TERRA Career Connect job fair. Whether you are just starting out in your career, looking to take the next step or explore new career paths. Don't miss out on this chance to connect with your future career!
Saturday: 10 am – 7 pm
Sunday: 10 am – 1 pm
THE RECRUITMENT PROCESS
Our selection process consists of a number of stages. Find out more below
JOB LISTINGS
Click on the company of your choice to see the different job openings.